SOUTH SOUND
Business & Career EXPO
* New - 2021 Virtual EXPO is
April 21st. 3-5pm
Free Event!
​

Register to save you seat today!
First virtual South Sound EXPO Business Event. Let's break the Covid19 chains and get back to sharing our businesses. Join us virtually and save the date of April 21st.
Please share! SouthSoundEXPOVirtual.com
​
********************************************************
South Sound Business & Career EXPO In- Person
is Oct. 27th.
( Rescheduled due to Covid19)
9 AM - 5 PM @ Hotel RL by Red Lion
2300 Evergreen Park Drive SW Olympia,WA 98502
FREE ENTRY!
Join us at our 4th Annual EXPO, where exhibitors and buyers from all
over the South Sound gather to explore, learn and do business.
Request information and reserve your Booth Today.
​
This is the largest Business and Career EXPO in the South Sound!
​
​
​​
​
I'm
Accepting applications for:
Sponsorship Packages

Business Exhibitor

Career Exhibitor

Non-profit Exhibitor
​
Video of 2019 South Sound EXPO
GET READY TO MEET THE SOUTH SOUND!
South Sound EXPO is the premier business and career trade show, with a business profit accelerator sessions, and networking event of Thurston County. This event is perfect for any small business or entrepreneur looking for exposure in one of the fastest-growing business markets in the U.S.
The EXPO is now in its fourth year and has expanded to have over 100 Business and Career booths for 2021.
For this FREE event, attendees will discover the incredible offerings of the South Sound business community. Don't miss out on this massive business event!
And for business owners, FREE to attend means lots of foot traffic for your booth!
South Sound Business & Career EXPO
EVENT SCHEDULE
FREE Entry - Join us! Oct 27th., 2021
9 AM-Noon Business Profit Accelerator Session
1 PM - Business & Career EXPO Opens
5 PM - EXPO Closes
5-7 PM - TBD Possible Networking Happy Hour
*If you are interested in participating in this year's EXPO as a Sponsor or Exhibitor,
Our show hosts dozens of exhibitors who represent all aspects of our business community.
Since the beginning, our exhibitors have been at the core of our show, always committed to the highest professional standards.
Our PRESENTING SPONSORS are an integral part of your experience so please take a look at their details and stories.
PUTTING BUTTS IN SEATS
If you FINALLY want marketing that SHOWS you an ROI, then click this button.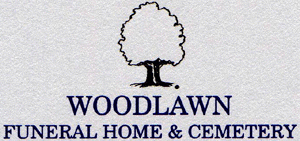 2020 Valued Partnerships - More Sponsors to come!
Sponsorships and exibitor booths are available. Email us today!
To learn more about our EXPO, please reach out to a member of our team.
We would be more than happy to help!
Exceptional Events
Alan & Louisa Shimamoto
855 Trosper Rd. SW #108-401
Tumwater, WA 98512