SOUTH SOUND
Business & Career EXPO
SAVE THE DATE: April 29, 2020
9 AM - 5 PM @ The Marcus Pavilion at Saint Martin's University
FREE ENTRY!
Join us at our 4th Annual EXPO, where exhibitors and buyers from all
over the South Sound gather to explore, learn and do business.
Request information and reserve your Booth Today.
​
This is the largest Business and Career EXPO in the South Sound!
This year we will have over 100 exhibitors and
expect 1000 people that day. Don't miss it!
​
​​
​
I'm
Accepting applications for:
Sponsorship Packages

Business Exhibitor

Career Exhibitor

Non-profit Exhibitor
​
Video of 2019 South Sound EXPO
GET READY TO MEET THE SOUTH SOUND!
South Sound EXPO is the premier business and career trade show, with a business profit accelerator sessions, and networking event of Thurston County. This event is perfect for any small business or entrepreneur looking for exposure in one of the fastest-growing business markets in the U.S.
The EXPO is now in its fourth year and has expanded to have over 100 Business and Career booths for 2020.
For this FREE event, attendees will discover the incredible offerings of the South Sound business community. Don't miss out on this massive business event!
And for business owners, FREE to attend means lots of foot traffic for your booth!
9 AM - Noon Business Strategy Sessions
1 PM - Business & Career EXPO Opens
5 PM - EXPO Closes
*If you are interested in participating in this year's EXPO as a Sponsor or Exhibitor,
reserve your spot today! We will sell out.
2020 Sponsorships - More to come!
Our show hosts dozens of exhibitors who represent all aspects of our business community.
Since the beginning, our exhibitors have been at the core of our show, always committed to the highest professional standards.
Our PRESENTING SPONSORS are an integral part of your experience so please take a look at their details and stories.
ACCELERATE GROWTH COACHING
We have coached small business owners and sales teams for over 25 years all over the country.
​
Alan & Louisa started a business from scratch and built to a 19 Million a year in sales within 5 years

Had as many as 400 agents and leaders over a multi-state region

Launched two new businesses in two years to six figures

Recognized by Lacey South Sound Chamber as Entrepreneur of the year.

Finalist New business of the year from Thurston EDC.
Live your life on a whole new level! Clarify your vision, take massive action, and get on the fast track to more time,money, and happiness! Turn your dreams into REALITY!
​
High-Performance Business & Personal Breakthrough Coaching
Inner Circle Coaching – Private one on one

Peer to Peer Coaching

Workshops & Seminars

Corporate Training & Team Building

Masterminds
Intentionally Networking
Together Everyone Achieves More
Two B2B Weekly - Intentional Networking Meetings
Tuesdays @ 11:45 – 1 PM Waterstreet Cafe 610 Waterstreet St. SW Olympia, WA

Thursdays @ 7:45 – 9 AM O'Blarney's Irish Pub 4411 Martin Way E, Olympia, WA
Latest & Greatest Country
Business Line: (360) 943-1240
Hours: Mon-Fri 9am - 5pm
Address: 1700 Marine Dr. NE
Olympia, WA 98501
TEXT TO WIN #: 872-529-0969
KGY will always be involved in your community - Went on air in 1922!
Business Line: (360) 943-1240
Hours: Mon-Fri 9am - 5pm
Address: 1700 Marine Dr. NE
Olympia, WA 98501
TEXT TO WIN #: 872-529-0969
"The best part of your day"
Imagine coming home from a hard day at work
Just relax, have nothing else to do, your home is totally clean!
American Maid
ABOUT US
ThurstonTalk is a community social network delivering positive stories about what it's like to live, work and play in Thurston County Washington, including Olympia, Lacey, Tumwater, Yelm, Tenino and the surrounding area. Advertise with ThurstonTalk. Brand your business and tell your story to your target market.
Contact us: info@thurstontalk.com
Coffee News® is a weekly, one-page publication, distributed free of charge, to local restaurants, coffee shops, cafeterias, hospitals, medical offices, car service centers and anywhere else people enjoy a cup of coffee while waiting.

Coffee News® is an entertaining, upbeat publication that provides patrons with a pleasant diversion while they wait. Coffee News® was designed as an alternative to expensive traditional print advertising because it provides local businesses with an inexpensive, highly effective and highly visible outlet for their ads.

Everything in Coffee News® is fun, entertaining and positive – no bad news here! Filled with unusual news stories, jokes, trivia and amazing facts, it is a big breath of FRESH AIR to millions of readers who are tired of hearing only the bad news. Coffee News® also highlights What's Happening in your community each week.
2020 - More Sponsors to come!
PLATINUM & DIAMOND SPONSORS
2020 Valued Partnerships - More Sponsors to come!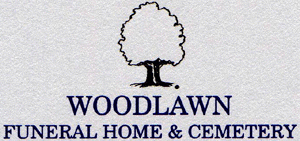 Sponsorships and exibitor booths are available. Email us today!
To learn more about our EXPO, please reach out to a member of our team.
We would be more than happy to help!
Exceptional Events
Alan & Louisa Shimamoto
855 Trosper Rd. SW #108-401
Tumwater, WA  98512